Office & Industrial Moving Services
Moving a business requires detailed coordination, multi-leveled scheduling and planning. Whether you need to relocate a one-person facility, a data center, or a large corporate campus, we will customize your move to your precise requirements.
A successful relocation depends on choosing a partner that has the experience and capabilities to execute flawlessly. Every year, Champagne Logistics completes hundreds of relocations throughout the United States and is recognized as the premier service provider in the industry.
If you are planning a relocation project, we're here to help!
Our services include planning the equipment move sequence, coordinating professional packing, furniture installation and scheduling transportation between the source and target locations. We assign a dedicated Project Manager to each engagement to work closely with the client to create a detailed move plan to ensure that your equipment arrives safely and on time, every time.
Office & Industrial Relocation Process
The first step towards ensuring a successful relocation is the planning. Champagne takes a five-stage approach to the planning and management of customer projects.
1. Project conception and initiation
The basic concept of the project will be carefully examined to understand the customers objectives and challenges.
2. Project definition and planning
A project plan, and/or project scope will be formulated outlining the work to be performed. During this phase, we will work with your team to prioritize the project, calculate a budget and schedule, and determine what resources are needed.
3. Project launch or execution
Resources are allocated and each group is informed of its responsibilities.
4. Project performance and control
Our project managers will monitor the project status and progress to the actual plan, as resources perform the scheduled work. During this phase, we will adjust schedules or do what is necessary to keep the project on track.
5. Project close
After project tasks are completed we will review the job site and agree any punch-list items, noting any ideas or suggestions learned during each phase to improve service or find efficiencies.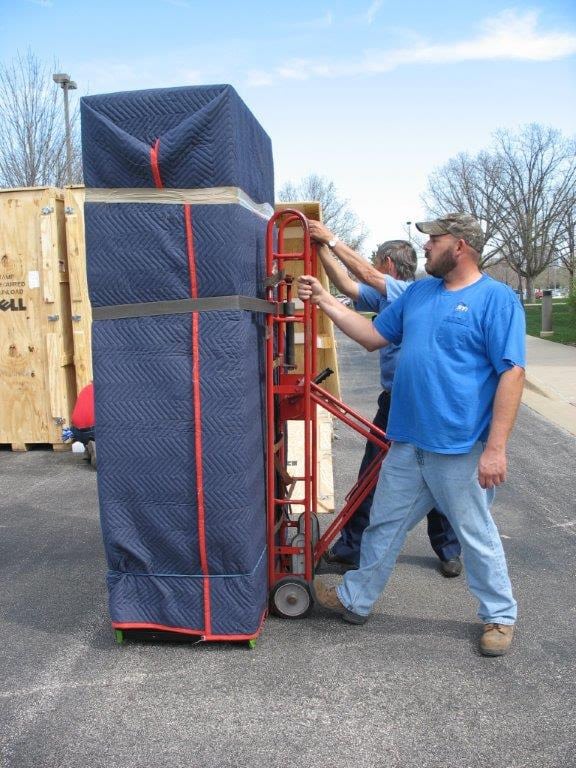 Office & Industrial Moving Services
Furniture Installation and reconfiguration
Office Relocation
Building Decommission
IT Moving
Furniture inventory storage and management
Laboratory Moving
Workplace support programs
Project Management
MAC Services
Moving crates, labels and moving supplies
Warehouse / Inventory Relocation
Rack and cage moves and installation
Valuation Insurance